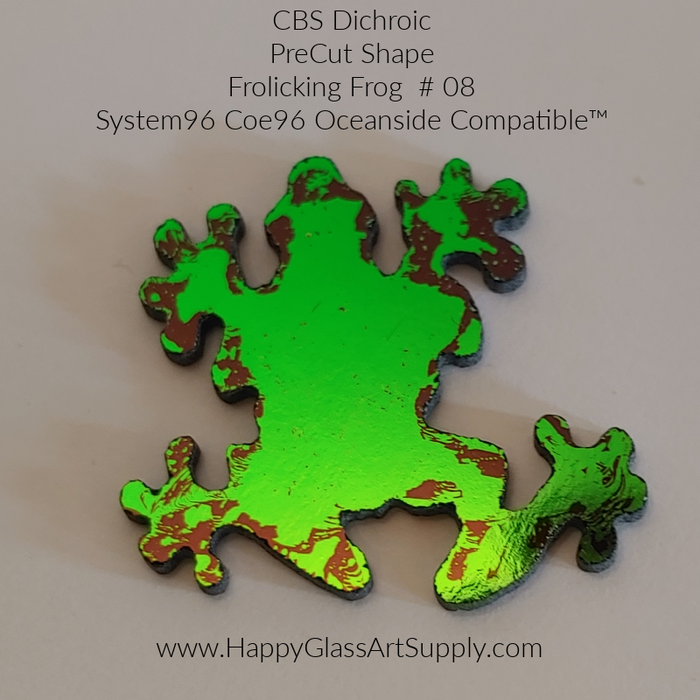 CBS Dichroic Frolicking Frog Green / Multi Color Dichroic on Thin Black System96 #08
CBS Dichroic Frolicking Frog Green / Multi Color Dichroic on Thin Black System96 Oceanside Compatible™ System 96®    # 8
Approximate size of this Dichroic Frolicking Frog is: 1-1/2 x 2 Inch
The image is a pretty good representation of the hue, but of course the dichroic is more wonderful in person and does change to other colors depending on the angle of the view and what other colors are in front of it at the time of view.
Do look closely at our photo to choose just the right Dichroic PreCut Frolicking Frog for your project.
The Frolicking Frog was well coated with top of the notch dichroic by Coatings by Sandberg also known as CBS Dichroic company in the USA.
Wishing you happy glassing times ahead,
Irene - The happy glass gal