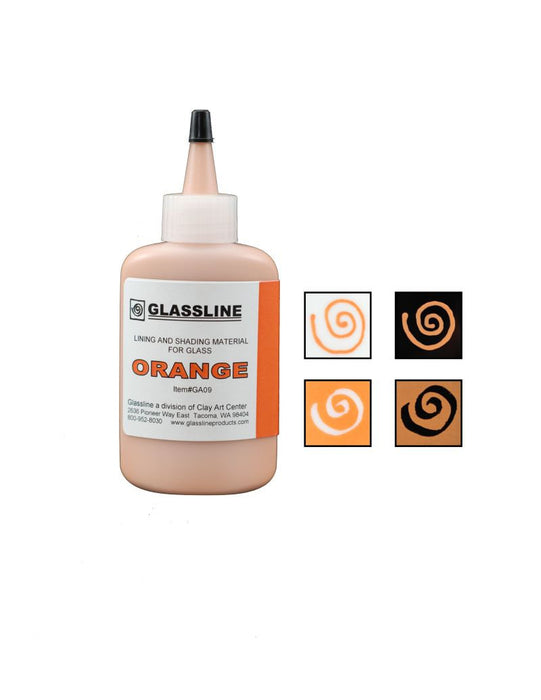 Orange Glassline Fusing Paint Pen GA 09
Orange Glassline Fusing Paint Pen GA 09 -  2 oz bottle with snap on cap
** Don't forget to add the tip set, they are very handy to use with these pens. 
*The painted picture of Amber our Labradoodle was created by Irene.
-Glassline paints are harmonious with float, 90 COE, 96 COE glass, glass bottles. Coe 32 and tiles.
- Use them for any type of glass or tile you decide to decorate.
- Glassline products are lead-free and food safe when fired. 
For full directions do visit our Good Tips-blogs:
https://happyglassartsupply.com/blogs/instructions
** I use these a lot because they add so much dimension and character to the art.
*** I even use it with scrap booking stamps to put images onto the glass.
Wishing you happy glassing,
Irene – The happy glass art gal