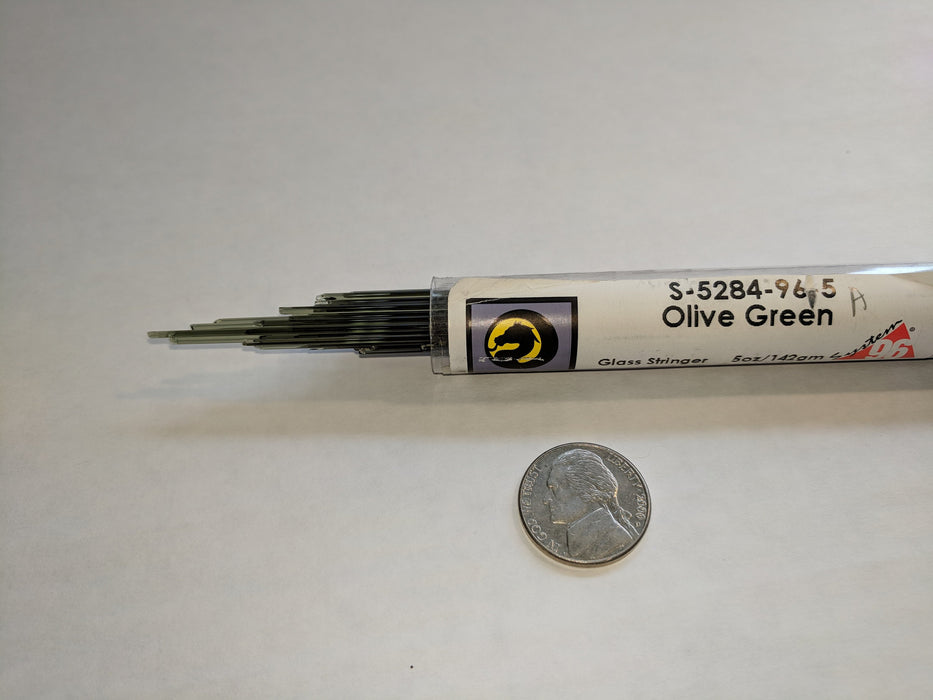 Olive Green Transparent System 96®Glass Stringers 5 oz tube
Olive Green Transparent System96 Oceanside Compatible™ Fusible Glass Stringers 5 oz Tube
Stringers are round in cross-section, about 1 mm thick and 17" long.
COE 96 stringers have been tested compatible to system 96 expansion standards.
Stringers are thin enough to bend and shape with a candle flame.
The best way to cut them is with wire pliers.
These stringers are in a tube and have approximately 90 to 110 stringers in the tube.
Wishing you happy glassing,
Irene – The happy glass art gal