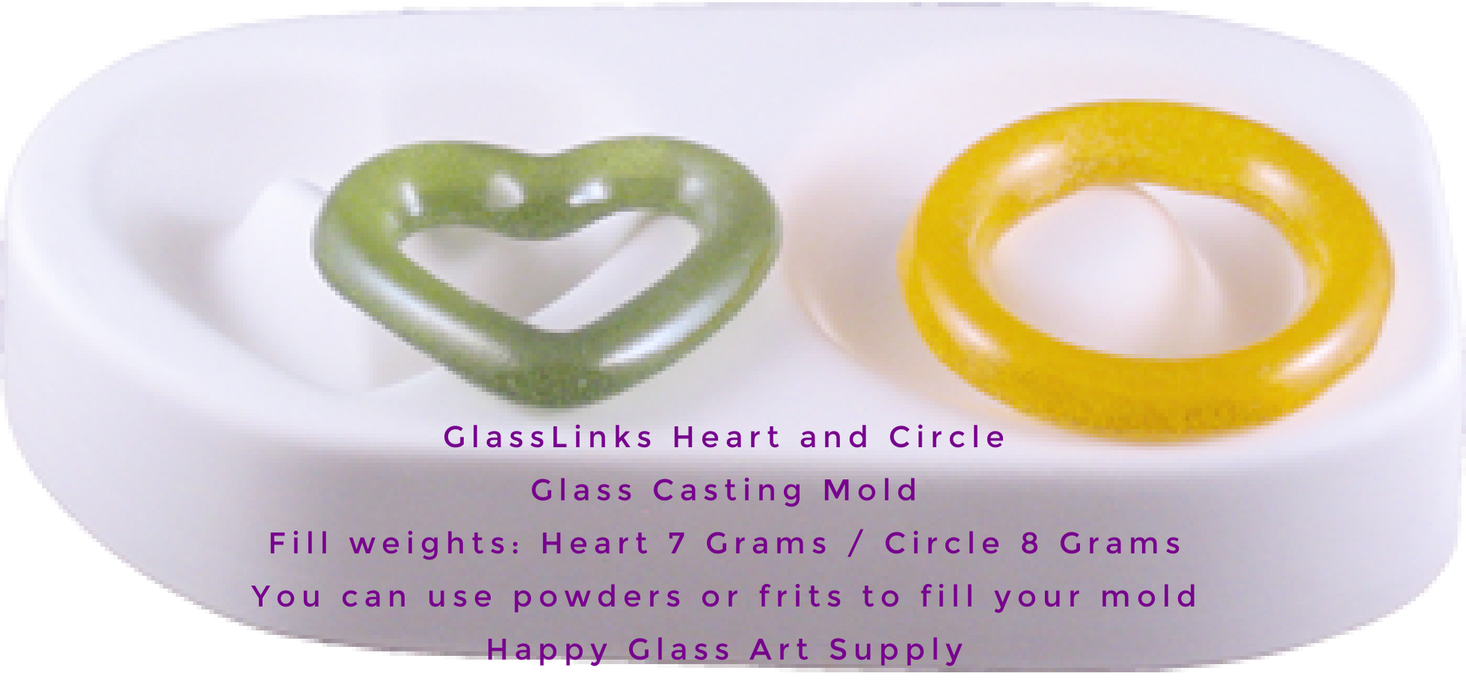 GlassLinks HEART AND CIRCLE Glass Casting Fusing Mold
GlassLinks HEART AND CIRCLE Glass Casting Fusing Mold
This small mold produces two focal pieces - a open heart and circle - that were designed to be used with the Oval and Diamond Glasslinks chains.
Fill the Heart with 7 grams of fine or powdered frit.

Fill the Circle with 8 grams of fine or powdered frit.
Fire these cool to only about 1335-1350˚F (725-730ºC).
Hold for 25 to 30 minutes and then anneal.
For full instructions, see Glasslinks Basics by clicking the link at the end of this description.
The mold is 5-1/2" by 2-7/8".
Wishing you happy glass art times ahead,
Irene - The happy glass gal.
Here is the link to a terrific tutorial on GlassLinks....
https://www.colourdeverre.com/img/projects/GlasslinksBasics.pdf