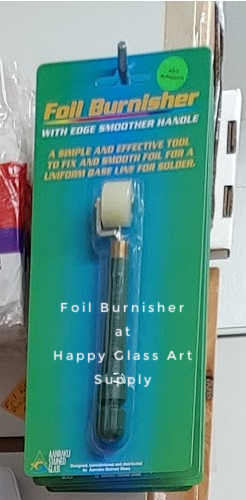 Copper foil Burnisher / Roller
Copper Foil Burnisher / Roller
This is such an awesome tool for applying copper foil to the edge of glass and for rolling it down/burnishing the foil.
When I burnish I set the foiled glass on the rubber side of a mouse pad and roll the foil to have it burnish nicely. 
You are invited to view our Good Tips - Blogs page on Copper Foil.
Thank you for taking the time to review our offered information,
Irene - The happy glass gal