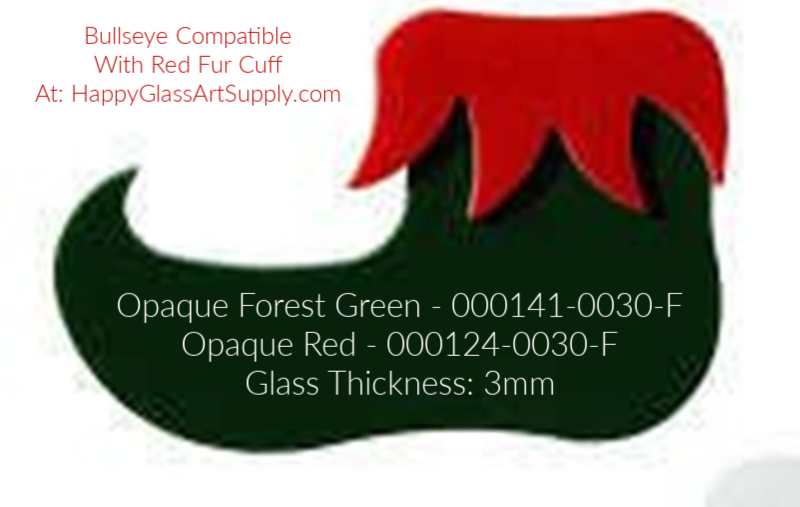 Bullseye Compatible Elf Boot - Red Fur Cuff
Elf Boot Water Jet Pre Cut - with Red Fur Cuff - 2 pieces of glass - Bullseye Compatible
Size: 1 11/16" x 2 1/2"
- Layered glass design contains two individual pieces.
- Glass Manufacturer: Bullseye Glass Company
Opaque Forest Green - 000141-0030-F
Opaque Red - 000124-0030-F
Glass Thickness: 3mm
These Elf Boots are wonderful to add to our Christmas Art and even adding some Christmas Lights to them as we have is truly fun.
To personalize the Water Jet pre-cut elf boot use gold rush glass paint to write names on them.
Waterjet PreCut in the USA!
 See the photo of my art to be inspired...
Wishing you happy glassing,
Irene – The happy glass art gal